About
MUTE Project
This project aims to contribute to the translation of 20th century English novelists into Spanish in order to shape a real history of the translation movement of English women literature in Spain, too often missing in attempts to a history of translation in Spain.
Analysing this translational movement is to trace the censorship of these writers in order to investigate aspects such as: the causes for the censorship of texts, the relationship between censorship and gender, or the close link between censorship and literary genre. The need to scrutinize such censorship regardless of the time that has elapsed since the publication of the original text is clear. In many more cases than we would like, the version that a given culture has of a particular text is non-authentic, incomplete thus inadequate and this can interfere in the image we have of a text and of its author.
It is not only a literary and academic necessity, but also a moral one to revise these key texts by major writers as well as to encourage the recovery of these texts, to translate, retranslate, publish and reissue them. Our work will also involve analysing the role of the different agents involved in the censorship process: authors, translators, censors and editors, who often act as mediators.
AJUDES 2015 PER A LA REALITZACIÓ DE PROJECTES D'I+D PER A GRUPS D'INVESTIGACIÓ EMERGENTS GV_2016
Latest news and activities.
News
Call for papers
18 April 2017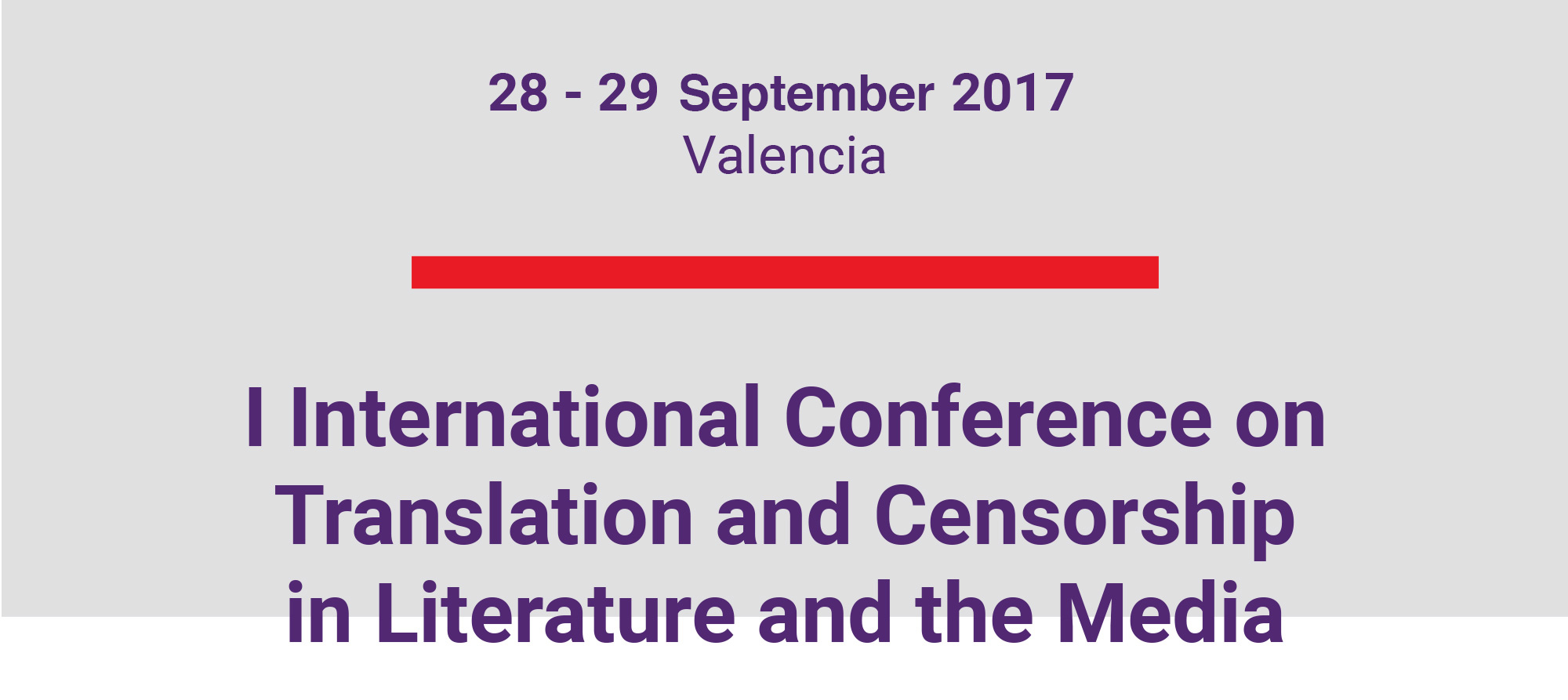 Keywords:
censorship
,
censura
,
conference
,
congreso
,
traducción
,
translation
Share
MUTE Project (Women, Translation, and Censorship, GV_2016) (CiTrans Research Group, University of Valencia) organizes the I International Conference on Translation and Censorship in Literature and the Media, to be held in the Conference Hall of the School of Language Studies, Translation, and Communication of the University of Valencia (Spain) from 28 to 29 September 2017.
This congress aims to serve as a platform from which to visualize, reflect on and report censorial (or self-censorial) behaviours that, regardless of whether they arise within a democratic state or not, continue to happen in the 21st century in the field of translation. It also aims to be an international forum in which to share information and present the latest research addressing translation and censorship. In line with the fundamental axis of MUTE Project, the study of censorship behaviours that can be explained on account of gender will be a priority.
Main Topics:
1 Censorship in literature: censorship or self-censorship in the translation of contemporary or remote literature (novel, theater, poetry, essay, etc.); Censored authors, causes and consequences for censorship, time and place; retranslation of censored works; Translation and ideology.
2 Censorship in the media:
2.1 the press: manipulation of translations with a censorial motive that affects the version of reality that comes to us through written, radio or audiovisual news media.
2.2 the audiovisual field: censorial or self-censorial behaviours that affect the translation of film or television products (in the mode of dubbing, subtitling, audiodescription, etc.) due to moral, political or religious issues; film adaptation and audiovisual translation of censored literary works; video games and the Internet…
3 Gender and censorship: partial or total censorship of texts expressing a gender sensitivity; comparative analysis of texts published before and after political dictatorships; retrieval of forgotten texts; language strategies for inclusive translation; gender and censorship today from social, political and economic points of view; translation and interpreting in contexts of genderbased violence, refugee crisis, armed conflicts, government agencies and international relations…
Confirmed Keynote Speaker: Pilar Godayol (University of Vic, Spain).
Contributions: in the form of presentations (20-minute presentation + 10 minute discussion).
Official languages: English, Spanish, and Catalan.
Venue: Conference Hall of the School of Language Studies, Translation, and Communication (University of Valencia, Spain).
Registration: From 15 June to 15 September 2017, inclusive.
Fees. Speakers:
Early Bird Fee (before 31 July 2017): € 50
Regular Fee (after 1 August 2017): € 65
Fees. Attendants:
Attendants (BA, MA, and PhD students and general public): € 15
Key Dates:
Submission of Abstracts: from 19 April to 31 May 2017 – please follow the instructions published at proyectomute.es
Notification of Acceptance: 15 June 2017.
Publication: after the conference, a book including a selection of contributions will be published.
Organizing Committee:
Gora Zaragoza Ninet
Juan José Martínez Sierra
Mabel Richart Marset
Beatriz Cerezo Merchán
(School of Language Studies, Translation, and Communication – University of Valencia, Spain).
Contact: contacto@proyectomute.es

"…And that night they were not divided."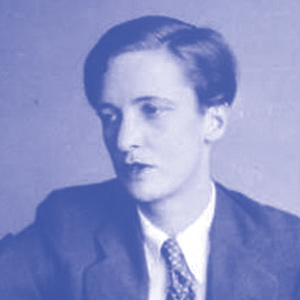 Radclyffe Hall
1880 – 1943
English poet and author
"Men are simpler than you imagine my sweet child. But what goes on in the twisted, tortuous minds of women would baffle anyone."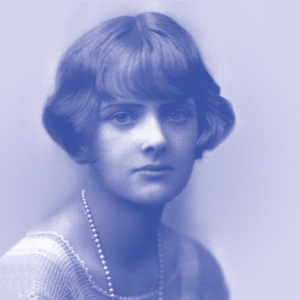 Daphne du Maurier
1907 – 1989
English writer
"For now she need not think of anybody. She could be herself, by herself. And that was what now she often felt the need of – to think; well not even to think. To be silent; to be alone. All the being and the doing, expansive, glittering, vocal, evaporated; and one shrunk, with a sense of solemnity, to being oneself, a wedge-shaped core of darkness, something invisible to others… and this self having shed its attachments was free for the strangest adventures."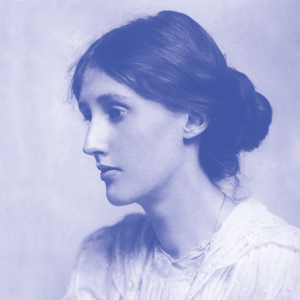 Virginia Woolf
1882 – 1941
English writer
You can contact us using the following form or by E-mail: contacto@proyectomute.es
Facultat de Filologia, Traducció i Comunicació
Departament de Filologia Anglesa i Alemanya
Avda. Blasco Ibáñez, 32
46010 València